Parada Dentures (Elora Fergus) ✓
---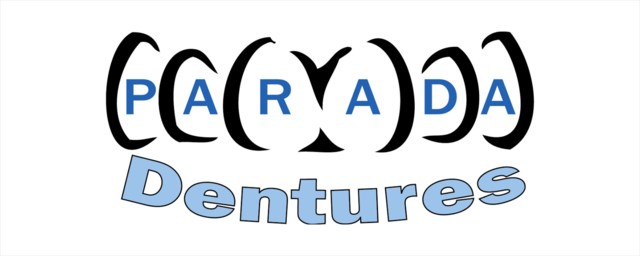 Favourite Denturist & Dental Clinic Since 2014!
Click here to learn about our COVID-19 protocols!
Although Parada Dentures Fergus location opened its doors four years ago in August 2018, they are not new to the denture industry. Owner and Principal Denturist Franklin Parada is not only a Denturist, he's dual licensed as a Registered Dental Technologist with a passion for his denture work and the technology he brought into the practice. Franklin opened his Guelph location eight years ago in July 2013 and since then he has grown the practice thanks to using top quality materials on all work.
His team has two missions:
To ensure patients are educated and that they have access to care through mobile denture services where the team can come and visit you – whether it be in your residence, retirement/nursing home or hospitals – the team is fully equipped.
Franklin works alongside his associate denturist as a fluid team ensuring all of their patients receive their best!
So why come and visit them?
The practices are fully digital – what does that mean? From no goop impressions with their 3Shape Trios impression scanners, printed models and the ability to mill all dentures with their Ivoclar Vivadent PM7 they offer precision and accuracy with this technology for not only fit but function with your dentures.
Parada Dentures has short turnaround times with labs on site at both locations. Top of the line materials used Vita or Ivoclar teeth, high end acrylic or Nylon base hypoallergenic denture base.
Mobile Denture services – at no added charge. The team can come to you. (NOT CURRENTLY DOING MOBILE APPTS DUE TO COVID RESTRICTIONS. THANK YOU)
Same day services – emergencies, repairs, relines and rebases same day. Equates to less time without your smile.
The team is committed to provide you with education on your denture options. The team will explain all stages of the process to ensure that you are confident in your denturist team.
TIP! Annual oral exams are an important part of your ongoing denture and oral care needs. Especially important if you have softliner in your dentures – it is important to have your dentures assessed annually.
Parada Dentures is conveniently located in the St Andrews St West Mall at 749 St. Andrew St. W, Fergus N1M 3H2 or in Guelph at 261 Edinburgh Rd. S., Guelph N1G 2J6. Call 519-766-1113 press 1 for reception to book your appointment today or visit us online for more information.
---
Our People