Century 21 Excalibur Realty Inc.
---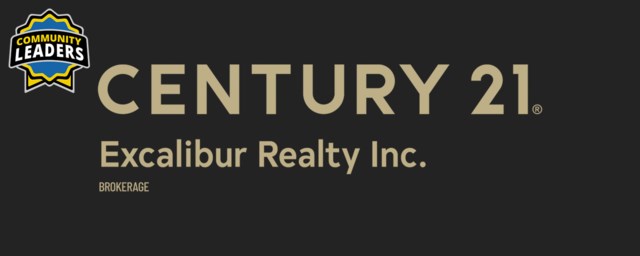 Century 21 Excalibur Realty Inc. is recognized as a Community Leader through its investment in expanding local news coverage. Thanks to this local businesses participation in the Community Leaders Program we are able to enhance areas of content in Elora Fergus that were underserved in the past. Century 21 Excalibur Realty Inc proudly supports Success and stories about successful initiatives, events, and developments within our community and the people behind them.
---
Our Promise To You
We are dedicated to ensuring your move is effortless as possible. With our exclusive and unique program, we are able to provide you with service high above your expectations.
Home staging services
8 hours of free labour for minor repairs that improve the saleability of your home
Exposing your home to the best and move effective target areas
Professional and full colour advertising material
Strong and local marketing presence
Proven negotiating skills
We're the most recognized real estate brand worldwide
Arrange all rural well/potability tests and septic cleanouts necessary for the sale of your home
Moving trailer for the big day!
Free storage for de-cluttering
So much more!

---
Our People