New Raceway Manager Chad Rozema is joining The Grandway team after 16 years as a television host for Woodbine Entertainment.
Although he learned a lot in the position, he was ready for a new challenge and wanted to transition to a managerial role.
"As Raceway Manager, I will be responsible for everything racing-related," he explained. "I'll oversee the wagering, broadcast aspects of racing while also working with the horse people to make sure we can put the best product on for our fanbase."
With the new race season launching on June 2, Rozema's days are filled with planning to ensure a successful season.
"Once racing begins, I'll be all over the place during race night, making sure things are running as smoothly as possible," he said.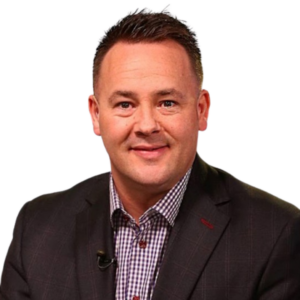 Let's hear from Chad himself:
What's the best advice ever given to you?
You're never too old to learn is a great piece of advice, and this new role has taught me so much more about the industry.
What do you like to do on your days off?
I enjoy escaping to the golf course or taking off to NYC a couple of weekends a year.
What's a fun fact most people don't know about you?
At one time, I wanted to be a stand-up comedian.
Explore the entertainment, dining, shopping and event at Grand River Raceway online here.