It's tough to level the international playing field when it comes to manufacturing given the disparities in wages, taxation, and environmental polices existing in individual foreign countries.
However, if there has been a light at the end of the pandemic tunnel it's that more Canadians are recognizing the importance of supporting North American manufacturers, including those crafting furniture in and for the Canadian market.
"One of the trends that we're seeing now is people are looking to support local, local meaning Ontario, Canadian, and North American vendors, which is fantastic," said Jon Macklin, co-owner of Original Home Furniture in Guelph. "Imports from different parts of the world have run into issues and prices have actually increased, so it has made it a little easier for Canadian manufacturers to compete."
Reacting to a shifting consumer landscape is always vitally important for businesses regardless of the sector in which they're operating. Macklin says many top brand name North American furniture manufacturers have taken great strides to adapt and meet the demands of today's consumers.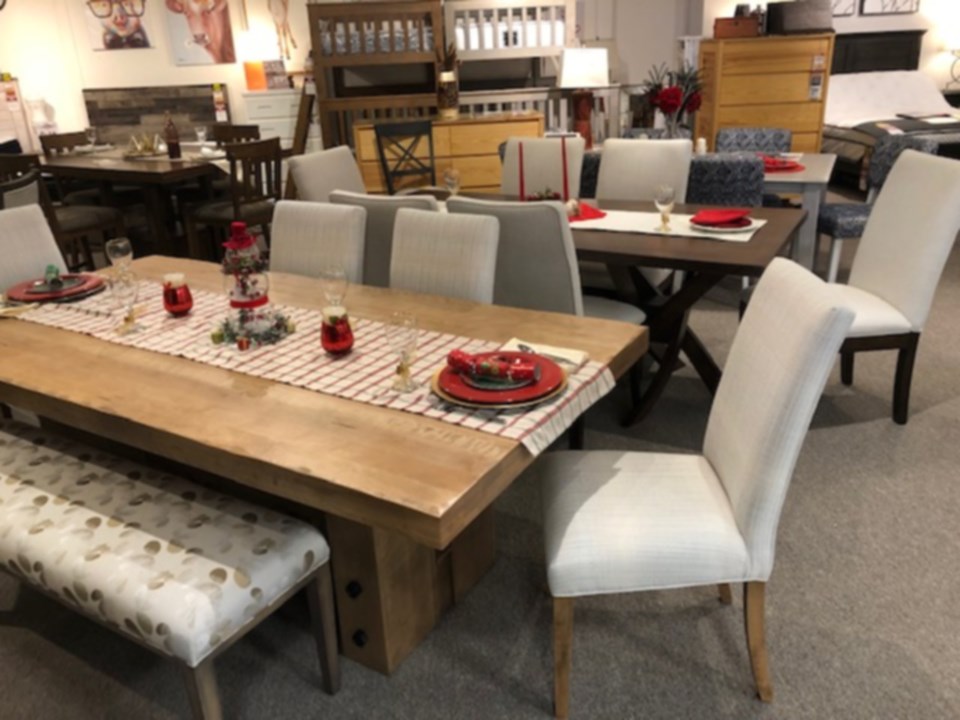 "One important shift has been in the custom capabilities now being offered," said Macklin, who has taken the reigns of this iconic Guelph location from its recently retired previous owners, Lynn and Darlene McClellan. "People can now come in, choose a style, choose a fabric, choose a pillow, choose a leg, a reclining option, or other features they want. That's something certainly North American manufacturers have really done a good job on, allowing people to have that custom capability to transform a piece of furniture into something that is really going to look great in their home."
To remain successful and competitive through its 73 years of operation in Guelph, Original Home Furniture has also had to switch gears on occasion to reflect current trends in home furnishings and consumer tastes. Known as simply Home Furniture when Max Rosenberg opened the doors in 1948, the company quickly established its reputation by selling quality custom furniture.
Today Original Home Furniture has also become a major stocking dealer, with three warehouses full of top name brands including Palliser, Décor Rest, Brentwood Classics, Crate Furniture, Durham Solid Wood Custom Bedrooms, Dreamstar Mattress, Marshall Mattress, Bertanie Solid Wood Custom Dining, Vokes Solid Wood Custom Bedrooms, and La-Z-Boy.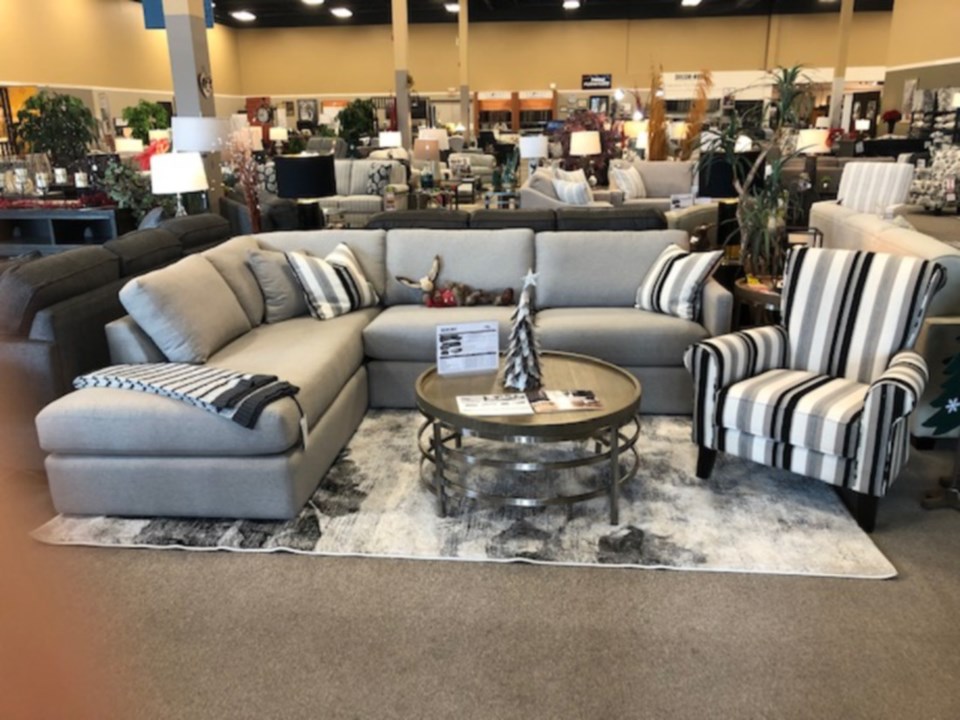 Macklin said that being able to offer furniture products both stocked in the warehouse or available for custom orders gives clients more flexibility. It also allows staff at Original Home Furniture to help encourage customers to purchase what they really want rather than make a snap decision to buy only what's available.
"We can offer customers what we have in the latest trends and the latest fabrics," he said. "But you also have that capability to go and create that custom order designed the way you want it. We really try to educate the customer so they can make that decision themselves."
Macklin says that while there were challenges to deal with during the pandemic, Original Home Furniture faced them head on by managing customer expectations, ensuring inventory levels were strong to reduce wait times, and keeping all staff employed to ensure service levels were maintained. As a result, the company enjoyed strong sales during the last year and that has Macklin and his team looking to pay it forward.
"The excitement now that we've got to the level we're at is about us giving back," said Macklin. "That's a big part of our focus right now, to get more involved in the community and to be able to support some of the charities and give back to the community that has supported us for so long."
Visit Original Home Furniture's location at 259-B Woodlawn Rd. West in Guelph. Or online at https://www.originalhomefurniture.com/.