Driving through the historic Town of Fergus, it's easy to find yourself thoroughly captivated.
Rich in heritage and resplendent with natural beauty, one can easily imagine that life in Fergus has all the charm and character of a Rockwell painting.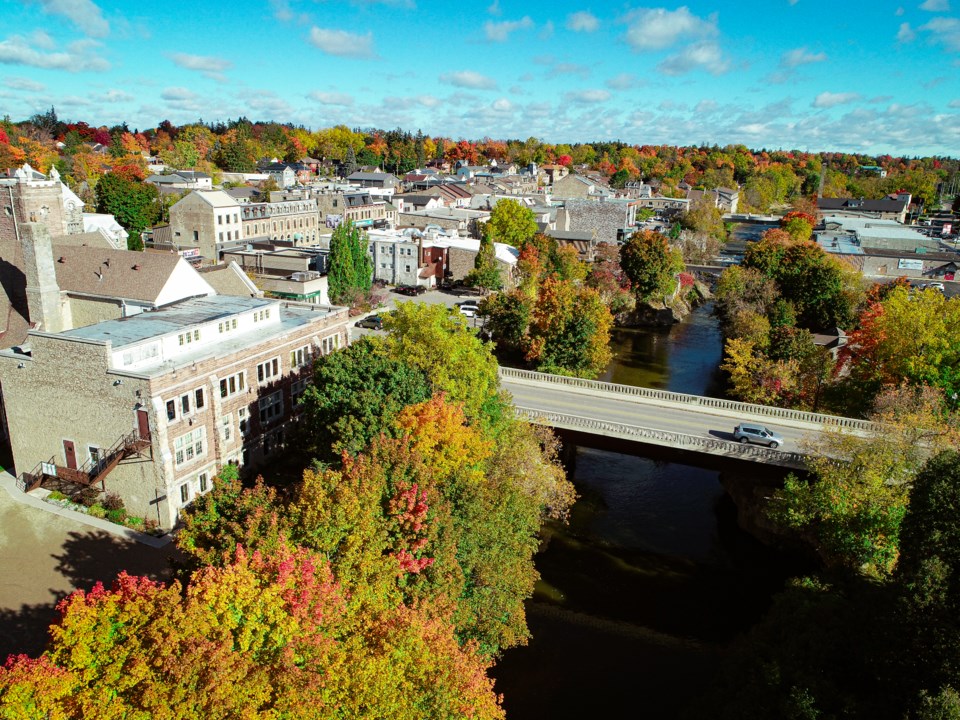 And while the picture-perfect beauty is undeniable, there's much more to this vibrant community that meets the eye.
Eric Van Grootheest was born and raised in Fergus. As a Broker of Record with Century 21 Excalibur Realty Inc. Brokerage, Eric is immersed in the local market. As a neighbour, he is dedicated to the community.
"The tree lined streets with historic homes & stone buildings downtown make for beautiful and interesting walks and I love the river running through Fergus with the fly fishermen," he says, "But most of all, I love the sense of community. This is where you can smile and say 'hi' to people, and they say 'hi' back."
Van Grootheest is an expert in the Fergus real estate market who is dedicated to helping his clients find the perfect home, and loves welcoming new neighbours to the community. "Centre Wellington has grown by leaps and bounds with many new local residents. Our sense of community is one of the main reasons our area is so desirable to live."
There are homes for sale in Fergus that meet virtually every need and every lifestyle, from chic condos and quaint bungalows to historic homes and stunning rural properties.
If you are thinking of Fergus real estate for your next move, read on to learn more about the many local benefits and amenities:
RETAIL & DINING: There is no shortage of unique and eclectic places to explore in Downtown Fergus. "We have a distinguished & vibrant downtown with a wholesome mix of retail & service related businesses," says Van Grootheest. "And small pubs with excellent menu choices are all within walking distance of anywhere in town." Another popular destination for local and day-trippers alike, Fergus Marketplace on the River hosts a variety of boutiques, specialty services, and charming spots to dine and unwind.
HEALTH & WELLNESS: Fergus is home to a range of healthcare providers including the new, state-of-the-art Groves Memorial Community Hospital which offers a variety of accommodations including ambulatory care, obstetrics, and oncology. Residents will also find physiotherapists, chiropractors, midwives, dental services, denturists and more specialized care providers, right in town.
FUN & FITNESS: From fly-fishing along the banks of the Grand River to exploring the nearby gorge, quarry and Tooth of Time in nearby Elora to enjoying a family swim or skate at the CW Community Sportsplex, Fergus is the place for all-season fun! "This area boasts a fantastic trails system and continually expanding number of family-friendly parks with added facilities," says Van Grootheest. "And the Grand River Conservation Authority offers a very accessible & well managed man-made lake for a variety of summer activities."
VIBRANT COMMUNITY: If you love fairs, festivals and unique happenings, then Fergus just might be the perfect home for you. The local calendar is filled with events all year long, including the Fergus Medieval Faire, Fergus Scottish & Highland Games, Fergus Fall Fair, Christmas Festival and dozens more. Fergus Grand Theatre hosts wide variety of artistic, cultural and corporate events and a host of local museums and galleries add to the culture and vibrant community experience.
Ready to make the move to Fergus?
The first step is connecting with a realtor who understands the market and appreciates everything that makes this town such a warm and welcoming place. One word of advice from Eric: "Be sure to say hi to your neighbours because in a small town, neighbours can become friends for life."
Contact Eric Van Grootheest, Broker of Record with Century 21 Excalibur Realty Inc. Brokerage today at 519-787-1780.