December will be a busy month for The Elora Singers, as they're gearing up to present their two Christmas programs – Handel's Messiah and Festival of Carols - and promote their latest CD, Radiant Dawn: Music for Advent and Christmas.
With a reputation for being one of the finest professional chamber choirs in Canada, The Elora Singers, under the direction of Mark Vuorinen, are known for outstanding performances that showcase beautiful choral music and unique and diverse repertoire.
This season begins on Sunday, December 4 at 4:00 p.m. at St. Joseph's Church in Fergus, with excerpts from Handel's Messiah, a traditional favourite for audiences during the Christmas season.
The Elora Singers will be joined by the Festival Orchestra and soloists will be drawn from the ranks of the choir.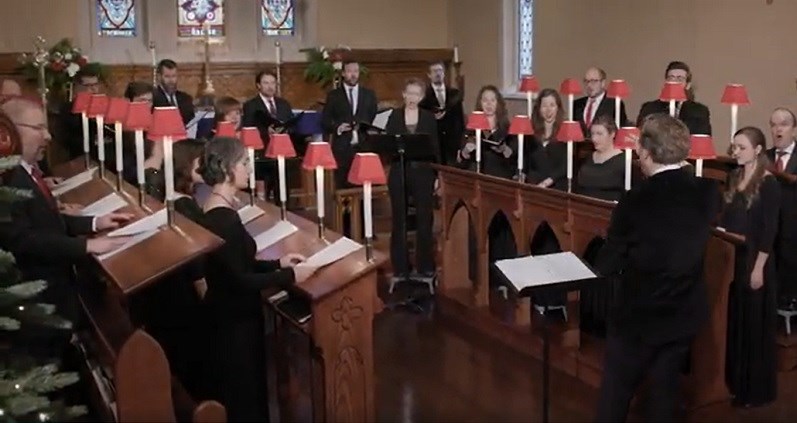 The JUNO and Grammy nominated Elora Singers have been a cultural cornerstone in Elora for over 40 years, but many in the community have never attended a concert. The choir's Executive Director, Laura Adlers, said there are many newcomers that have moved into Elora, Fergus and surrounding areas over the last couple of years, and the Singer's concerts are a wonderful opportunity for long-time fans and new residents to gather, celebrate and enjoy live music again.
"Music is for everyone, especially at Christmas, and after such a long period of silence people are finally starting to return to concert halls, and we are really looking forward to welcoming our communities back to The Elora Singers' holiday concerts in December," she said.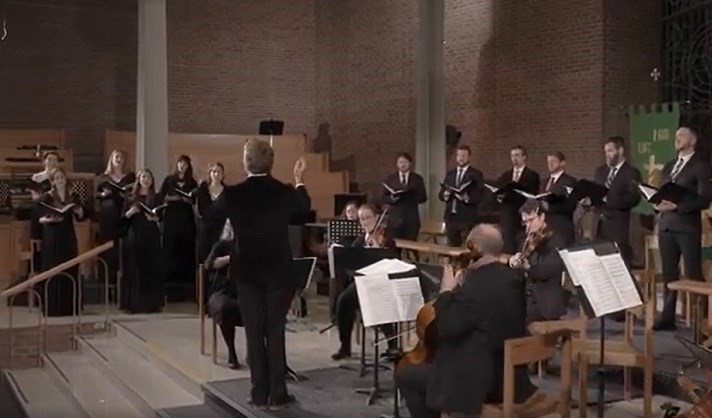 The Elora Singers are also giving four performances of their annual Festival of Carols on Monday, December 12 at St. John's Elora and Tuesday, December 13 at Melville United Church in Fergus. The program is an offering of traditional and contemporary arrangements of beloved Christmas carols, many from the choir's new CD. There will also be Christmas-themed reading and opportunities for the audience to sing along.
While the two shows at St. John's Church in Elora are sold out, there are two remaining shows on December 13 at 5 p.m. and 8 p.m. at Melville United Church in Fergus. These performances are selling well, so all are encouraged to purchase tickets soon to avoid disappointment.
For those who love choral music and The Elora Singers, their latest CD entitled 'Radiant Dawn', recorded in October 2021, may be purchased online and in select retail stores in Elora and Fergus. A full list of participating retailers can be found on their website.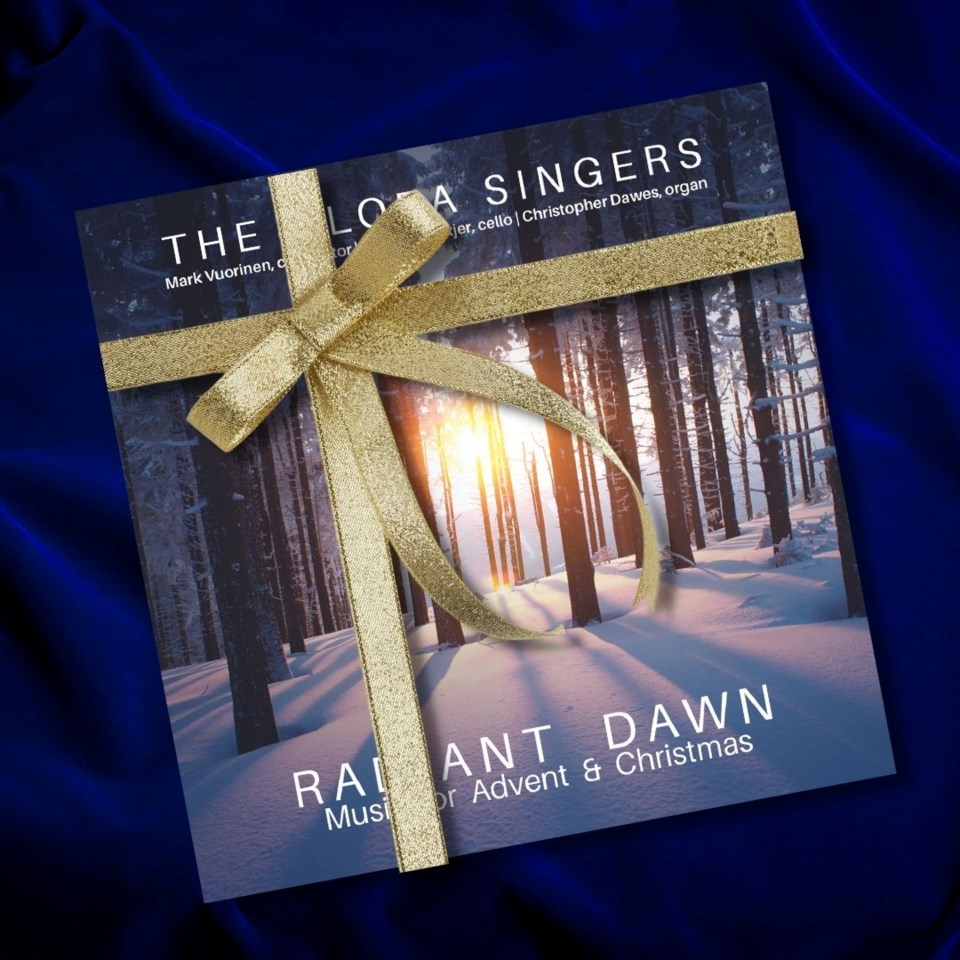 During the pandemic, when live concerts were not able to happen, The Elora Singers recorded several concerts, which were presented online as part of their regular concert seasons and as part of the Elora Festival Online. They also recorded Bach & Handel and Radiant Dawn: A Festival of Carols last fall, when they presented concerts both in person and online for the first time.
These two performances are being relaunched for online viewing beginning November 27 until January 6, 2023, for those who cannot make it to Elora or Fergus and prefer to watch from home. Tickets are $20 and viewers will be able to watch as many times as they wish until January 6.
Over the past 42 years, The Elora Singers have enjoyed performing for audiences locally and internationally.
Their international reach is expanding as they are now working with and international manager based out of New Zealand, who will be arranging international tours for the group over the coming years. The online recordings produced during the pandemic and The Elora Singers' Youtube channel have helped broaden the choir's audience reach and popularity.
'Messiah' is on December 4, 4 p.m. at St. Joseph's Church in Fergus. Tickets are $45, $20 for students and arts workers, and $10 for children 14 and under. The remaining Festival of Carols performances are on December, 13, at 5 and 8 p.m., at Melville United Church in Fergus. Tickets are $30, $20 for students and arts workers, and $10 for kids 14 and under.
All tickets can be purchased by calling 519-846-0331 or online. For more information, contact them or visit their Facebook page for all the latest concert news.
*Please note: Masks are strongly recommended for all performances for the safety of the artists and other patrons*